Bring your garden gloves and green thumb and join us as Project:U helps CASTINGS build the McCarver Elementary School and Bamford Community Gardens (Adjacent to McCarver Elementary, 2111 South J Street, Tacoma). This is part of the greater Zina Linnik Project. We will be building raised garden beds, finishing the pathway, working on the garden shed, creating spiral garends, and if there is time we will be planting trees and fruit plants, plant flower boxes on Saturday from 10am-2pm. 
All of this helps CASTINGS and Zina Linnik ensure that the gardens are ready by May 20th. On this day, Desmond Tutu, who fought the atrocities of apartheid, will be joining McCarver Elementary Students for the Play in Peace Walk that will officially open the Zina Linnik Park.
Lunch will be provided to volunteers. These gardens will help create healthier food options, a sense of community, and the school's garden is being incorporated into their academic curriculum.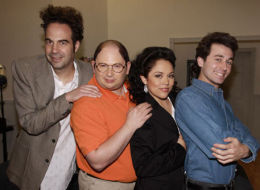 More about Castings:
Communities Actively Strengthening Tacoma in Neighborhood Gardens and schools (CASTINGS) is a nonprofit charitable organization under Friends of Pierce County whose mission is motivating and educating Tacoma's youth and community in order to construct and sustain a healthy way of living. This is achieved through agriculture by means of educational integration in school systems and local community support.
To learn more:
http://www.facebook.com/castingsorg?sk=wall
http://www.metroparksfoundation.org/zina-linnik-project
.